First, let Willow of

Willow Manor

tantalize your taste buds with


Peppercorn Roasted Pork with Vermouth Pan Sauce

.
(Teetotalers need not worry, the alcohol evaporates during ccoking.)
And here I thought vermouth was only for martinis...



Walk off dinner with a stroll around Paris...


and then join

Castles Crowns & Cottages

for


a delightful evening at the theatre

!
(Embedded music plays as soon as the site
begins loading, but is easily silenced.)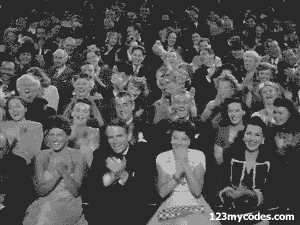 Encore! Encore!
Perhaps you don't have the energy for all that applauding, and a quiet evening with Jane Austen is more to your liking...
Elizabeth Newark of the
Jane Austen Society of Northern California (JASNA)
believes
Charlotte Lucas
, Elizabeth Bennett's friend in
Pride & Prejudice
, was really an early-day feminist when she married Mr. Collins.
In
In Praise of Charlotte Lucas
she explains why, while sharing some wonderful insights on society in the eighteenth and nineteenth century.
Have a great week!