Bill of
Affordable Accoutrements
usually assembles his lovely tablescapes from bargains at estate sales and thrift shops.
But for
Family Dinner Table
, he featured actual family heirlooms, including old family photos framed in silver and (for the photo shoot only) his family's Bible published in 1893.
In
No Estate Sales!
, he shows us how much a careful thrift shop shopper can bring home for $25. In fact,
Afforable Accoutrements
is full of tips on acquiring lovely things at bargain prices.
This is how

Linda of Royal Touch

is hoping the headboard
and footboard from her grandparents' 1930s bed will look after
she and her husband fashion them into a king-size headboard.

If you've seen her previous projects, you know the
headboard may not turn out

exactly

like the photo,
but it

will

be equally spectacular (if not more so)!
Believe it or not, this beautiful fruit preservation jar - "canning" jar to Yanks - was
not
Photoshopped over an invoice behind it.
Kilner Brothers Limited of London made the British equivalent of Mason jars.
Dave Dube of
Old Paper Art
likes old papers to draw on, and purchased the invoice on Ebay. The seller sent along a not-so-good photo, but Dave drew the jar you see here using a real Kilner jar as a model. Yes,
drew
!
Read all about it at
The "Kilner" Jar
and two other posts.
On the subject of fruit, steviewren of
A Little Birdie Told Me So
tells us all about figs and how they're grown in
Ficus carica
.
Plus...her son and daughter-in-law's
photos from their 10th anniversary trip
to Calgary, Canada are positively
spectacular
!
Yes, it's too late to think about starting a garden (in the Northern Hemisphere at least), but this eggplant on the vine from
A Little Greener Every Day
was just too pretty to pass up (not to mention a nice contrast to the fig...)
It also dresses up Robin Shreeves'
10 ways to be more sustainable with your vegetable garden
, which you can tuck away, bookmark, or add to your StumbleUpon favorites for next year's garden.
Becky Jamison of Gramma's House reminded me there's another


Cathedral on the Prairie

(but this one is "Cathedral of the

Plains

").
Thanks, Becky!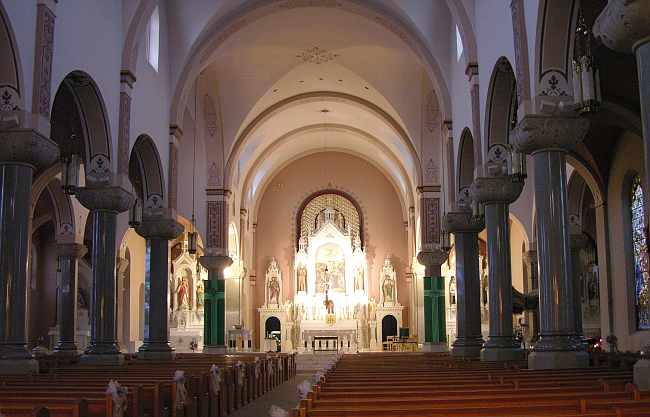 St. Fidelis Church ~ Victoria, KS


Be sure to visit St. Fidelis's website for more beautiful photos.
Have a great weekend, everybody!